Restoring native forest for Strzelecki Koalas
Nestled in the rolling hills of Victoria's South Gippsland, Wurneet Laang Laang is a Greenfleet forest growing on Boon Wurrung Country. The forest name means stony creek or river in the Boon Wurrung language. Greenfleet first planted here in 2016, and now a native forest is growing across vast parts of this 66-hectare property.
While this reforestation project is delivering significant climate action by removing carbon from the atmosphere, it is also playing a critical role in providing habitat for the local birdlife and animals such as the Strzelecki Koala.
This is the first, and most established, project within Greenfleet's Strzelecki Nature Link.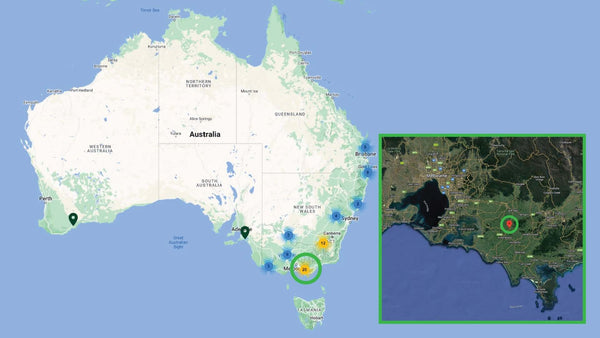 Location and map
Only about 1.5 hours from Melbourne's CBD, this thriving forest can be found in Strzelecki – an area in Victoria's South Gippsland. Originally cleared for farming, the restoration of this property is demonstrating how land can be revegetated to deliver climate action and restore the ecosystems that once existed.
This is one of Greenfleet's many projects in South Gippsland, and the first project in the Strzelecki Nature Link. You can see where other Greenfleet projects are located in Australia and New Zealand here.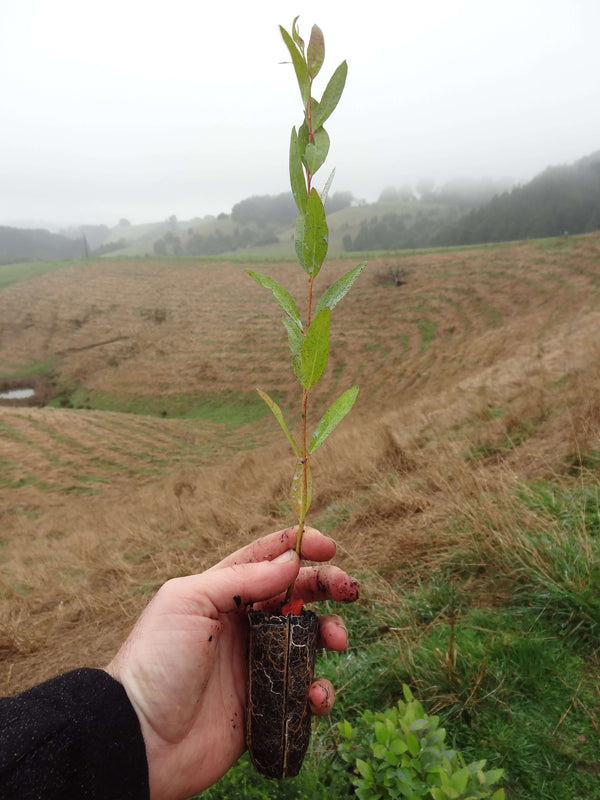 Revegetation approach
Greenfleet planted more than 50,000 native seedlings across Wurneet Laang Laang between 2016 and 2020 to create the biodiverse forest that is now growing across the property.
A number of fast-growing Eucalypt species were planted to form the forest canopy and provide habitat for the local wildlife. Species such as Manna Gum (Eucalyptus viminalis) and Blue Gum (Eucalptus globulus) are particularly important for koalas once they are established. They will be used for habitat and food sources for the animals.  
Another important species planted is the Strzelecki Gum (Eucalyptus strzeleckii), a critically endangered tree species only found in the Strzelecki Ranges. Greenfleet restores this species in all revegetation projects in the region to help increase its prevalence.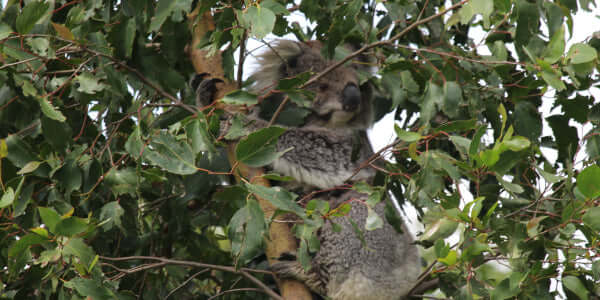 Restoring koala habitat
The forest at Wurneet Laang Laang is providing habitat for many native wildlife species including a variety of native birds and koalas. The Eucalypt species planted are already supporting the return of Strzelecki Koalas, a species found in this area and one of the healthiest koala populations in Australia.
Strzelecki Koalas are a direct descendent from the original Victorian koala gene pool (all other koala populations throughout Victoria and South Australia have been translocated). The Strzelecki Koalas may also hold the key for the survival of the species in Australia, as koala populations in Queensland, New South Wales and the ACT are now endangered.
As early as 2019, Strzelecki Koalas were found already living in the three-year-old trees on the property. The Greenfleet team were very excited to discover wildlife like this using the trees as habitat only a handful of years after the trees had been planted. This forest is also becoming home to native birds such as the Yellow-faced Honeyeater and Grey Fantail.
The Strzelecki Nature Link
Wurneet Laang Laang is the first forest within the Strzelecki Nature Link. This 3.5-kilometre contiguous stretch of koala habitat is made up of four Greenfleet owned properties in the Strzelecki area. By planting locally native tree species, the establishment of the Strzelecki Nature Link will deliver climate action by removing carbon and ensure safe passage for wildlife.
Protecting the forest for 100 years
The forest growing at Wurneet Laang Laang is protected for 100 years from planting, ensuring the impact made by Greenfleet will have significant and ongoing benefits for the region. This protection is in place via a legal agreement on the title of the property.
Our forests sequester CO2-e over the course of their lives but a mature forest captures more carbon as it becomes more established. As trees grow, they have more leaves and a greater surface area that is able to photosynthesise – a vital process in the sequestration of carbon.
Older forests are also able to hold more carbon in their soils as there is more organic materials like leaf litter and fallen branches which can bind more carbon molecules within it to capture and hold more carbon. As our forests grow, they become self-sustaining ecosystems which is why we ensure we plant a variety of locally native species in each of our projects.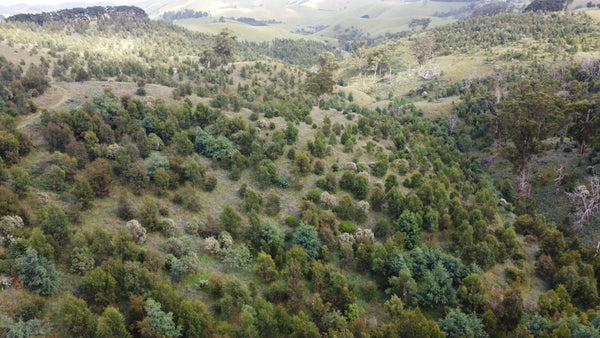 Climate action
Greenfleet uses the Full Carbon Accounting Model (FullCAM), developed by the CSIRO, to measure the amount of carbon being captured by each of our revegetation projects. The carbon yield in South Gippsland is usually high due to the region's climate and rainfall.  
Over its lifetime the forest at Wurneet Laang Laang will capture nearly 92,000 tonnes of CO2-e which is like removing more than 21,300 average cars from the road for a whole year!
Location size
66 ha in the hills of South Gippsland just 1.5 hours east from Melbourne
Planting dates
2016, 2019, 2020
Species
Eucalyptus globulus
Eucalyptus globulus spp bicostata
Eucalyptus regnans
Eucalyptus strzeleckii
Eucalyptus viminalis
Acacia dealbata
Acacia melanoxylon
Leptospermum lanigerium
Melaleuca ericafolia
Melaleuca squarrosa
Ozothamnus ferrigneous
Olearia argophylla
Pomaderris aspera
Prostanthera lasiathos
Acacia verticillata
Cassinia arculeata
Goodenia ovata
Kunzea ericoides
Leptospermum continetale
Olearia lirata
Solanum avilculare