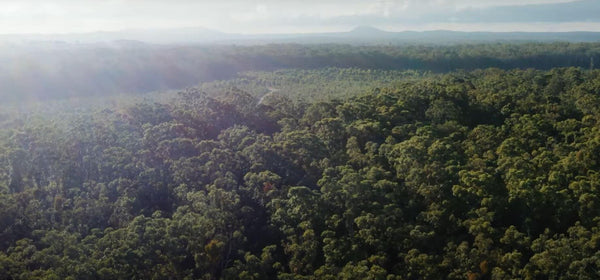 By supporting the Noosa Restoration and Reconciliation project, you are helping Greenfleet combine climate action and reconciliation with the reforestation of Noosa's iconic landscape. 
As work is set to begin revegetating more than 1,100 hectares of cleared land to legally protected native forest, the first step in this momentous project was our landmark agreement with the Kabi Kabi Peoples Aboriginal Corporation which Greenfleet did earlier this year.
This incredible project is helping Traditional Owners return to Country, restoring the Noosa Hinterland and taking tangible climate action. Read more about the important work your support is enabling below.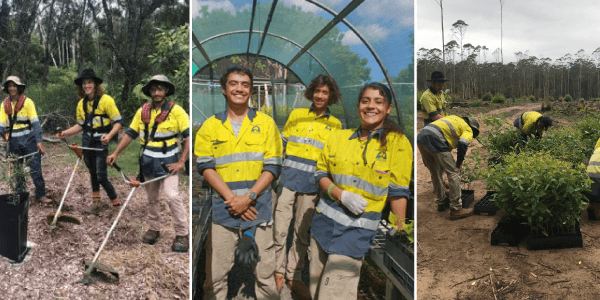 Partnering with Traditional Owners to restore Country
The Indigenous Land Use Agreement (ILUA), signed in March 2021, represented a vital step in the Noosa Restoration and Reconciliation Project. Together with Kabi Kabi people, who are the Traditional Owners of Queensland's Sunshine Coast region, Greenfleet has developed a new carbon offset with cultural and social co-benefits that are verified by the Aboriginal Carbon Foundation. 
This ensures that Greenfleet is providing economic support to the Kabi Kabi people while taking critical steps to protect our climate. One of the ways that Greenfleet will do this is through employment opportunities and traineeships that will help Traditional Owners return to Country. 
Greenfleet CEO, Wayne Wescott stated "we're thrilled to have reached this agreement with Kabi Kabi. To be able to combine climate action with a direct revenue stream for Traditional Owners, jobs on the ground, and to help bring their young people back to Country by providing capacity and opportunity: it's a rich and sustaining partnership, and one that I feel very proud of".
You can hear more about this project and what it means to Kabi Kabi people in the following video. 
* Photo credits: Noosa Landcare