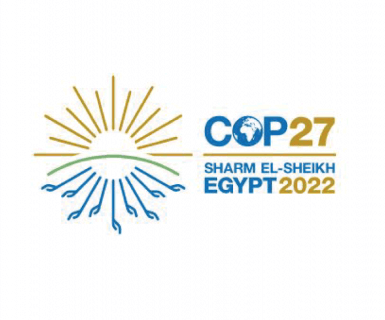 In November 2022, world leaders, activists and corporations will meet in Sharm el-Sheikh, Egypt for the 27th Conference of the Parties, or COP27. This annual event is an opportunity to address the future of our climate and the importance of acting against the impacts of climate change. 
This year, the focus is on how we can implement strategies that will make a difference for us, the planet and biodiversity. The conference seeks renewed solidarity across the globe in the fight against climate change. It's an opportunity to increase momentum and ensure that commitments are being put into action. 
What is COP27?
COP stands for the Conference of the Parties to the United Nations Framework Convention on Climate Change (UNFCCC). It is essentially the decision-making body responsible for reviewing the implementation of the global response to climate change and the threat that it poses. Every year since 1995, COP has brought together global leaders, negotiators, activists, and government representatives to discuss initiatives to tackle climate change and reduce its impacts. 
COP27 will be held in Sharm el-Sheikh, Egypt between Sunday 6 November and Friday 18 November. Given the impact of climate change in the last year and the evidence that these impacts will worsen, commitment from world leaders is pivotal in making a real difference for the future of our planet.
We must act now to make a difference.
Who will attend?
COP always draws a wide audience from multiple sectors worldwide. Importantly, politicians and world leaders from across the globe will attend to discuss and solidify their climate commitments. As of October 2022, about 90 heads of state had confirmed their attendance at this year's conference. 
Australia's Minister for Climate Change and Energy, Chris Bowen is expected to attend. There is increased pressure on Australia from its citizens and the global community to have more ambitious targets and commitments than were made under our previous government.
What will happen at COP27?
The theme for COP27 is 'Together for Implementation' highlighting the need for unity in the global response to the climate emergency. The conference will host a series of presentations, discussions, and meetings about how best to enable climate action.
Reflecting on the importance of COP27, Secretary-General of the United Nations, António Guterres  said that "on every climate front, the only solution is solidarity and decisive action". He also noted that climate action must be a global priority.
Looking toward COP27, Greenfleet CEO, Wayne Wescott said, "COP27 must bring together intention with practical, on-the-ground action. We must protect our climate, wildlife, people, and biodiversity. The unfurling crisis of climate change needs to be mitigated as soon as possible and this conference provides the opportunity for nations to take action now."
There are four key themes that will be on the agenda for the COP27 summit. 
Mitigate the impacts of climate change to limit global warming to below 2 degrees and keep 1.5 degrees within reach
Adapt to protect communities and natural habitats
Mobilise finance to help realise the first two goals
Collaborate to rise above the challenge of climate change.
It will be an opportunity for nations to examine and state how they will uphold the targets laid out in the 2015 Paris Climate Agreement. 
How is COP27 related to Greenfleet's work
While global events such as COP27 are reminders of the importance of acting against climate change, Greenfleet is committed to delivering climate action that is long-term and sustainable. 
Since 1997, Greenfleet has planted 10 million native trees across 500 legally protected native forests. As these forests grow, they will remove more than 4 million tonnes of CO2-e from the Earth's atmosphere. While sequestering carbon, these forests are also playing a pivotal role in restoring biodiversity, rebuilding resilient ecosystems, and creating protected habitat for vulnerable wildlife. 
Greenfleet's CEO Wayne Wescott notes that we have simultaneous, crises around both climate change and biodiversity. "At Greenfleet we are not only focused on carbon sequestration, but also biodiversity restoration."
Greenfleet restores native ecosystems in Australia and New Zealand and with 500 forests already growing, we have more large scale revegetation projects planned into 2023 and beyond. Taking climate action through native reforestation means that our work has far reaching benefits for the climate, environment, wildlife and communities. 
How to act on climate change now
The truth is, we do not need to wait for events such as COP27 to work toward a safer climate.
At the summit, world leaders will discuss and debate emission reductions and carbon sequestration targets, but Greenfleet is already delivering practical climate action. By planting legally protected native forests, we are offsetting the emissions of our supporters and growing climate hope beyond this century. 
You can make an impact by reducing your own carbon footprint with actions such as:
Making sustainable choices in relation to your diet and purchases decisions.
Swap your super, power and bank to sustainable providers
Vote in line with climate values or petition your local MP for environmental policies
Reduce the emissions you can and

 

offset

 

those you can't through native reforestation. 
COP27 can play an important role in instigating global change and the importance of this cannot be underestimated. There is no more time to wait, and we must act on climate change now.