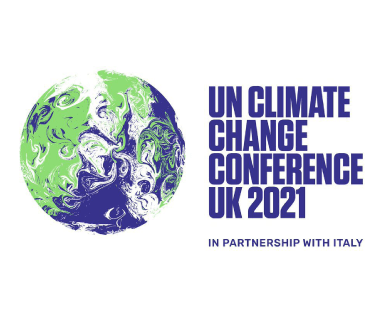 The UN climate change conference in Glasgow, COP26, has now come to an end. After two weeks of negotiations about how we should globally respond to climate change, an agreement has been reached making recommendations about how all nations should protect our climate into the future.
There is undoubtably disappointment surrounding this final agreement. With differing degrees of inaction from leaders, both locally and globally, there are many reasons why we need to find hope in the face of the climate crisis. 
This is why Greenfleet continues to take practical climate action that is making a tangible difference for our environment.
Here are 5 ways that Greenfleet is growing climate hope (and how you can help!).
1. Nearly 25 years of climate action
For nearly a quarter of a century, Greenfleet has been protecting our climate by restoring our forests. In total, we have planted more than 9.6 million native trees across 500 forests in Australia and New Zealand. These forests are legally protected and over their lifetimes will capture over 3.5 million tonnes of CO2-e from the atmosphere to fight the impacts of climate change.
With this important work, Greenfleet and our supporters are making a tangible difference for our climate that starts right now and will continue to deliver benefits through the rest of this century. 
2. Working with Traditional Owners to take action and restore Country
The best way to take climate action is with First Nations people. For over 60,000 years, Traditional Owners in Australia have cared for our land and 40% of land globally is managed by indigenous people today. 
Greenfleet has been working with Traditional Owners on our forestation projects for many years and in 2021, received formal approval for our

 

Reconciliation Action Plan (RAP).
In Central Victoria we are restoring native ecosystems and traditional grasses at

 

Ngulumbarra

 

(meaning, 'meeting place') with the Dja Dja Wurrung people.
We have embarked on a

 

momentous project

 

under an Indigenous Land Use Agreement in the Noosa Hinterland. We will be restoring 1,100 hectares of Kabi Kabi Country in partnership  with the Traditional Owners.
3. Investigating and trialling innovative ways of sequestering carbon
Greenfleet's main focus is on terrestrial forests that restore land and capture carbon as they grow but there are additional ways that carbon can be sequestered from the atmosphere through other Nature Based Solutions (NBS). 
At a newly purchased property in Victoria's South Gippsland on Boon Wurrung Country, Greenfleet will be continuing our exploration of soil carbon capture methodology. We are also part of a major project exploring blue carbon methodologies researching carbon sequestration through mangroves in Queensland. 
By looking into additional ways to take climate action, particularly in relation to processes that can capture carbon, we are looking forward to ways that we can protect the climate even more into the future.
4. Climate action that is restoring habitat
One of the major issues addressed at COP26 this year was deforestation and the devastating impact that it has on the land, habitat, and ecosystems globally.
Deforestation disproportionately impacts the wildlife and one of the most important benefits of Greenfleet's approach to climate action is restoring ecosystems and rebuilding habitats.
In 2021 alone, Greenfleet has restored over 120 hectares of koala habitat in Victoria, New South Wales, and Queensland. Through these projects we have selected native trees that can be used as food sources and habitat for these iconic animals, ensuring we are creating long-term homes for koalas.
All of Greenfleet's reforestation projects will provide habitat to native wildlife, many of these species being listed as vulnerable or endangered in the regions in which they're found. 
5. Providing individuals and organisations a tangible, simple and effective way to counteract their own carbon footprint through native reforestation. 
We know that the targets out of COP26 aren't enough and that we need practical action now. Greenfleet provides a way for individuals and organisations to take immediate climate action.
For the emissions that cannot be avoided or reduced completely, Greenfleet provides a solution for offsetting your carbon footprint. With 3.5 million tonnes of CO2-e offset since 1997, you know that Greenfleet is a trusted way to reduce your impact. 
When you offset your emissions with Greenfleet, we will plant enough native trees to capture these emissions over their lifetime. They will be planted in a biodiverse forest that will be legally protected for up to 100 years, so your support is making a positive and long-term impact on our environment. 
What can we each do?
While the climate crisis is one of the biggest challenges faced by humanity, there are ways that we as individuals can feel empowered to be agents for change. 
As well as reducing and offsetting your own carbon footprint, ensure that your superfund and bank do not invest in fossil fuels and that any investments are in companies that utilise your money ethically. As consumers we have incredible influence in relation to the decisions institutions like this make. 
Finally, and most importantly, use your vote for change. It is no secret that the level of climate policy in Australia has lagged in comparison to our global peers. An election is your opportunity to use your voice and make it clear that Australians want thorough action for climate.  
We can all be a part of the solution. Together, we can grow climate hope.