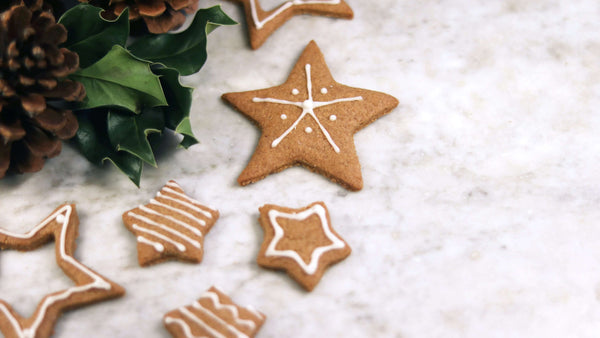 The holiday season can be a time of joy and giving. However, it's often not the most sustainable time of year with copious amounts of gift wrapping, increased travel, and even unwanted gifts going to waste.  
You can make a genuine difference by choosing to gift experiences rather than objects, supporting sustainable brands, and planting trees for your loved ones. 
This year, Greenfleet has put together a sustainable gifting guide so you can give gifts with purpose and reduce any negative environmental impact. We've also included some Greenfleet supporters that can help take your sustainable gifting to the next level!
Here are 7 eco-friendly ways to give throughout the holiday season
1. Gift an experience
By opting for experiences instead of material gifts, you can significantly reduce your impact on resources while supporting local businesses and organisations. Not only are experiences often the most memorable gifts, but they can also contribute to a positive cause. 
Consider gifting a membership to a local wildlife centre or an up-close wildlife encounter experience. These offerings not only delight animal lovers but also play a crucial role in supporting wildlife conservation and rehabilitation efforts. 
Online experience networks like the Big Red Group have a wealth of experiences you could share with your loved ones (or treat yourself!).
2. Services over goods
While we are constantly bombarded by marketing for products at this time of year, the reality is that many of us don't need more 'stuff'. Sadly, many gifts given throughout Christmas may end up as landfill. 
Consider offering your loved ones an experience like a massage treatment or a rejuvenating yoga class. You could even give the gift of learning, like music lessons, cooking classes, or sharing a skill such as artisan bread-making. 
For a gift that will last the entire year, opt for a subscription to an online magazine or a car or bike share organisation membership. 
3. Choose local
Shopping locally this holiday season for all your festive ingredients is one of the most practical ways we can reduce our carbon footprint.  
When it comes to planning your holiday meals, supporting farmers at your local farmers' or slow-food markets can minimise energy emissions associated with store-bought produce and can encourage regenerative agricultural practices.  
If you're looking to have the hard work taken off your hands, organisations like Ferguson Plarre Bakehouses are committed to sustainability and can provide delicious baked goods for any occasion.
4. Homemade and pre-loved gifts
Homemade festive edible gifts, such as plum puddings, gingerbread, shortbread, cranberry jam, or herb seedlings to plant in the garden are a sustainable and heartfelt way to gift.

Moreover, you can wrap your delicious treats in a clean tea towel, a recycled jam jar, or a charming retro biscuit tin for a waste-free option. But if you're short on time or culinary skills, don't worry! Sharing a cherished family recipe can be just as meaningful.

Pre-loved items can be the kindest choice for the environment as no energy or resources are required at all. Spend some time looking in thrift shops, marketplaces and antique stores - you may be surprised by the treasures you find.
5. Travel sustainably
After a busy year, and often months apart from family, travel is a big part of Christmas for many of us. If you're planning on travelling over the holiday break, there are things you can do to make your travel more sustainable. 
If you're looking to get away, travelling to destinations or with travel companies that priortise sustainability can help make your trip that little bit greener. Lady Elliot Island Eco Resort on the Great Barrier Reef has environmental consciousness built into everything they do or if you're looking to travel with a group, organisations like Fun Over Fifty make sure they're making a difference every step of the way.   
If you need to hire a car over the Christmas break, you can do so sustainably with Europcar. A long-standing partner of Greenfleet, Europcar is committed to protecting our environment. By choosing Europcar, you can actively contribute to minimising your carbon footprint by offsetting emissions through Greenfleet. 
Finally, if you're flying this Christmas, you could offset your emissions with Greenfleet and know that you're contributing to the restoration of native forests that will remove your emissions. From the cost of a cup of coffee, you could offset a return flight from Melbourne to Sydney! 
6. Go solar
Give a digital gift that's eco-friendly, cost-effective, and easy to share. Consider e-books, restaurant vouchers, digital newspapers or digital magazine subscriptions. Alternatively, choose digital gift cards over single-use plastic cards for in-store or online shopping. Digital gifts reduce waste and retain the same thoughtfulness while being less likely to get lost. 
By choosing to donate to Greenfleet, you'll not only positively impact the environment but also receive a personalised digital gift certificate. This certificate can be customised with a heartfelt message to your loved one and can be gifted at any time, ensuring a truly meaningful gift. 
7. Buy from sustainable brands
The truth is, sometimes you will still want to buy new gifts for the people in your life. When this is the case, choosing brands that have sustainability built into their business practices means you can still make a difference throughout the festive season.
Greenfleet partners with various brands that are taking climate action by helping restore native forests. Here's a selection of great options for the special people in your life:

SingleO: for the coffee lovers in your life, SingleO is your one stop shop. From delicious coffee beans to all the accessories they may need, SingleO is a brand focused on great coffee at no cost to the environment.

Lyka: Produced in a solar powered kitchen, Lyka makes human grade pet food and considers the total emissions generated during manufacturing. Any emissions they cannot reduce they offset with Greenfleet making them Australia's only carbon negative dog food provider. Instead of buying your four-legged friend a toy that could end up in landfill, consider a delicious and healthy food subscription.

Greenfleet: You can give the gift of climate hope by planting trees on someone's behalf or offsetting their carbon footprint for them. As a special Christmas gift, you can give a Milestone Forest, which can grow more meaningful every day.

Sustainable gifting is an opportunity to show we care for others and our environment. Best of all, sustainable gifts ensure we can keep the tradition of gift-giving alive beyond the holiday season for future generations.


Take the opportunity and give sustainably this Christmas. Together, we can grow climate hope.